Customer service cheat sheet for small businesses
Photo Jacqueline Munguía on Unsplash
Kelly McGrain
Communicating with customers is one of the most important aspects of running your small to medium sized business as customer service becomes more and more important in consumer decision making. In fact, 90% of Americans use customer service as a key factor in purchase decisions, with 89% of consumers saying they are more likely to make another purchase with companies who offer excellent customer service (Salesforce research).
Yet the average American customer feels like companies are not receiving that message. According to a 2019 Forbes survey, two thirds of consumers felt that businesses aren't paying enough attention to the service they provide.
As a small business, you are well aware of the impact word-of-mouth can have on your businesses, though many don't stop to think about bad word-of-mouth. On average, Americans tell 9 people about good experiences, and nearly double that after a poor experience with a business. And with the rise of social media and the internet, the spread has never been easier.
So what are the measuring criteria that the average American customer is using to judge 'good' customer service? It breaks down into three primary categories, all related to communication:
Response time. Close to 71% of consumers born between 1980 and 2000 believe that a quick response can dramatically improve their customer experience (Comm100). Among surveyed individuals, a simple automated reply to set expectations can increase their satisfaction by more than 3x those who hear nothing.
Communication style & method. 70% of buying experiences are based on how the customer feels they are being treated (McKinsey). What does that mean? How and where you and your employees speak to, react to, and reply to customers is one of the biggest factors in determining if that person walks away as an advocate, or an adversary.
Resolution. According to KPMG, 90% of consumers worldwide consider issue resolution as their most crucial customer service concern. That doesn't necessarily have to mean giving your service or goods away for free, it can simply mean making a concerted effort to really hear the customer and provide the best solution you can given your means.
It's easy for a large team of people to attack all three of these areas, but a small businesses with limited resources might be thinking, "how can I possibly compete and still make money?".
Here are a few tips to help even the smallest of teams improve their customer service in 2023:
Get your business good tools that automate tasks
Provide customer service training for employees
Be available on the primary communication channels
Listen to your team's feedback
1. Get your business good tools. With a limited team size, automating simple tasks, like an instant reply for customers to set expectations, or a text message based menu that instantly sends them common information like store hours, or a menu, can go a long way when it comes to customer satisfaction.
Tools like Tellhop allow your business to automate responses like these when no one on the team is by the phone letting customers communicate the way they want, while also getting an instant response. It also brings all of your customer calls, voicemails, and texts into one thread your team can access so there is a clear record of outreach, and multiple people operating the line for faster responses.
A Forrester study shows that, on average, customer service calls cost roughly $16, while text based support cost between $1 and $5. While tools, like landlines, are familiar tools that we've had forever, "cutting the cord" and moving to more modern all-in-one solutions like Tellhop will improve your bottom line (due to cost savings, plans start as low as $5 a month, and create happier customers, more likely to come back and tell others).
2. Provide customer service training. Even the most capable people can sometimes use a refresher on empathy. And when you consider 89% of companies compete on the quality of customer service alone, the importance of empathy education for employees becomes clear.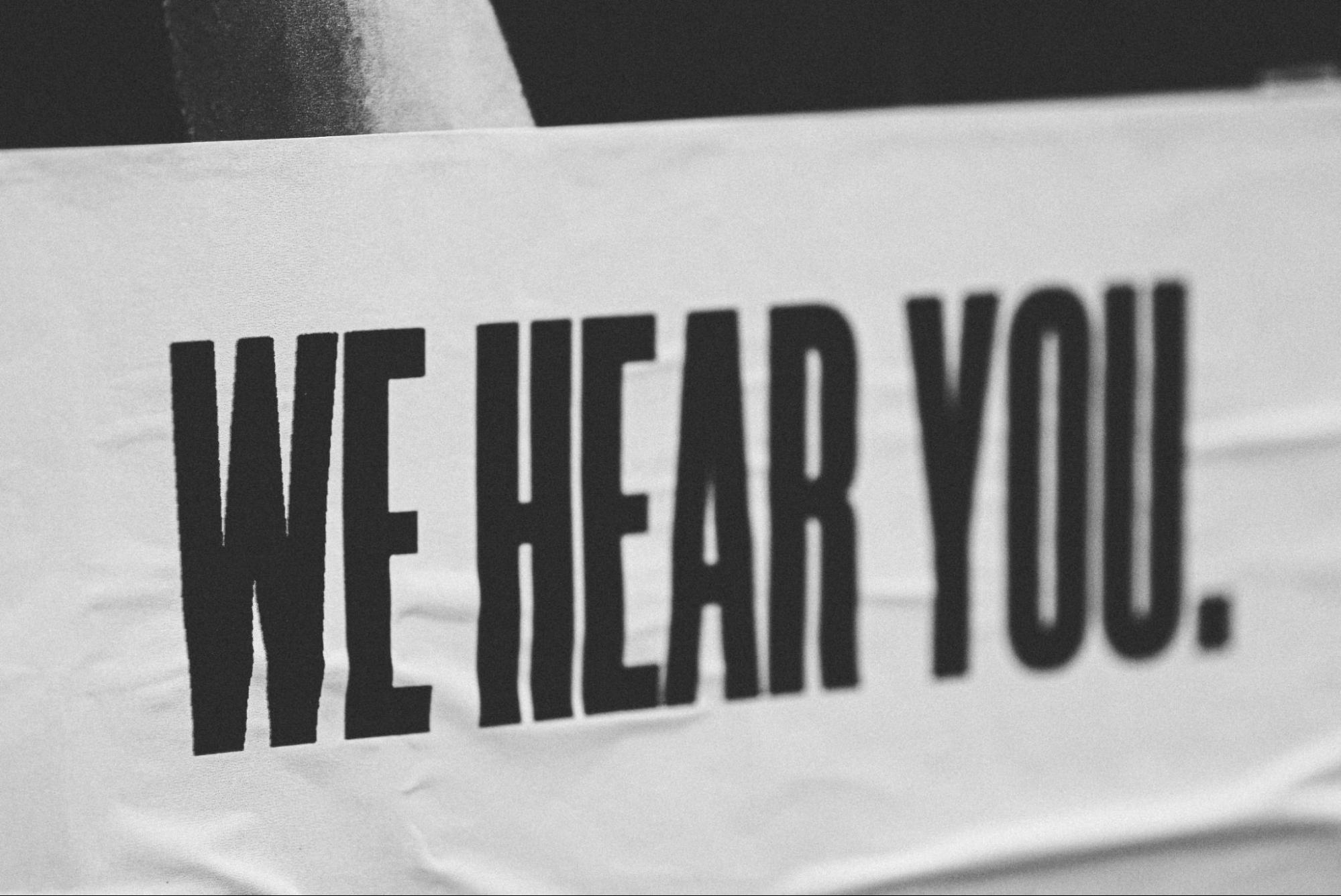 According to a Coglode research, people judge an experience by its most intense point and its end, so when customers reach out in an angry or frustrated state, teach your team to tap into empathy, end on a high and make people feel great about choosing your business.
3. Be available on the primary communication channels. The top three most used channels for customer to business communication are calls, emails, and text messages, with 89% of consumers saying they prefer texting with a business over any other mode of communication.
If your small business is not yet offering text message as a means for customer outreach (or worse, your employees are using their personal cell phones to text with customers), you can easily add it for your small business with Tellhop.
4. Listen to your team. This is an important one, because part of good customer support is having great products or services and even with the best support plan, tools, and team, they can't change customer sentiment if the end products or services need improvement. As the team closest to the thoughts of the customer, they'll have some valuable and important feedback to share.
No matter big or small, business of all sizes need to make sure they're providing the best customer service. In times of economic downturn, all businesses need to make sure they're firing on all cylinders–saving money, missing fewer leads, creating more, loyal customers–and customer service is one of the best levers to pull.
tellhop is the easiest way to bring text messaging to your small or medium sized business in 2023, so if you're ready, try the service today, 100% free of charge during your trial period. Port your existing number, or get a local number with plans starting as low as $5 a month (less than the price of a big mac meal!).