Top marketing habits of successful small businesses
Photo Olivia Hutcherson on Unsplash
Kelly McGrain
With so many businesses vying for the attention of customers, it's important to invest in marketing your business, which doesn't necessarily have to mean spending a ton of money on a sales team, or online advertising. In fact, just looking at Google search, 53% of website traffic is driven through organic search, while paid only accounts for 27% (HigherVisibility), with roughly 25.8% of internet users using ad blocking software. And in the marketing world, search is one of the best places to run high conversion advertising as that person your ad is landing in front of literally has the problem your small business solves.
So what are the areas that successful small businesses invest in, if not expensive online advertising? We're going to share some of the general practices we've seen the most successful small businesses deploy so you can take them, adjust to your business and customer, and watch profits grow in 2023.
We're going to start with some consumer stats, as knowing where your customers are, how they behave, and what they want is critical:
Communication channels—the case for texting:
81% of the phones in the world are smartphones (PEW)
85% of people keep their phone within arms reach at all times (PRNewsWire)
9 out of 10 people read texts they receive within 3 minutes (VentureBeat)
Texts have a 98% open rate (email is 20%) and a 45% response rate (email is 6%) (Gartner)
9 out of 10 consumers say they prefer businesses communicate with them via text (Avochato)
63% of consumers say they would switch to a company that offered text messaging (PRNewsWire)
58% of consumers said they responded to a company's missed call with a text message but couldn't get through (Martech)
69% of people from all generations say they'd prefer a text over a call from an unrecognized caller (Avochato)
Boomers are twice as likely to text as opposed to call when they use their phones (PRNewsWire)
75% of millennials consider phone calls to be "too time consuming" (BGR)
Online habits—the importance of search, social, and online reviews:
76% of consumers look up a business online before going into a store (PRNewsWire)
Google remains the most popular search engine with 84% of people turning to them (Statista)
84% of US adults age 18 - 29 are active social media users with an average daily use of 2 hours and 29 minutes (G2)
63% of customers expect businesses to offer customer service through social media
Instagram has 1.5 billion active users and 90% of Instagram users follow a business profile
81% of Instagram users use it for researching new products and services
Tiktok has over 1 billion monthly active users, 20% of which are US adults (G2)
39% of Gen Z consumers say that their purchase decisions are influenced by what they see on TikTok (G2)
TikTok is now more popular among Gen Z consumer than Instagram (G2)
92% of consumers believe suggestions from friends and family more than advertising (Nielsen), 88% of people trust online reviews written by others (BrightLocal)
86% of women turn to social media for buying advice (Startupbonsai)
​​41% of brick-and-mortar buyers read reviews before making a purchase (Fundera)
To summarize, the world is moving towards messaging, mostly text based, search matters, especially mobile for physical storefronts, word-of-mouth, whether online or offline, is a huge driver of business, and social media will continue to be a place businesses need to invest, with younger generations moving more away from Facebook, towards Instagram and TikTok.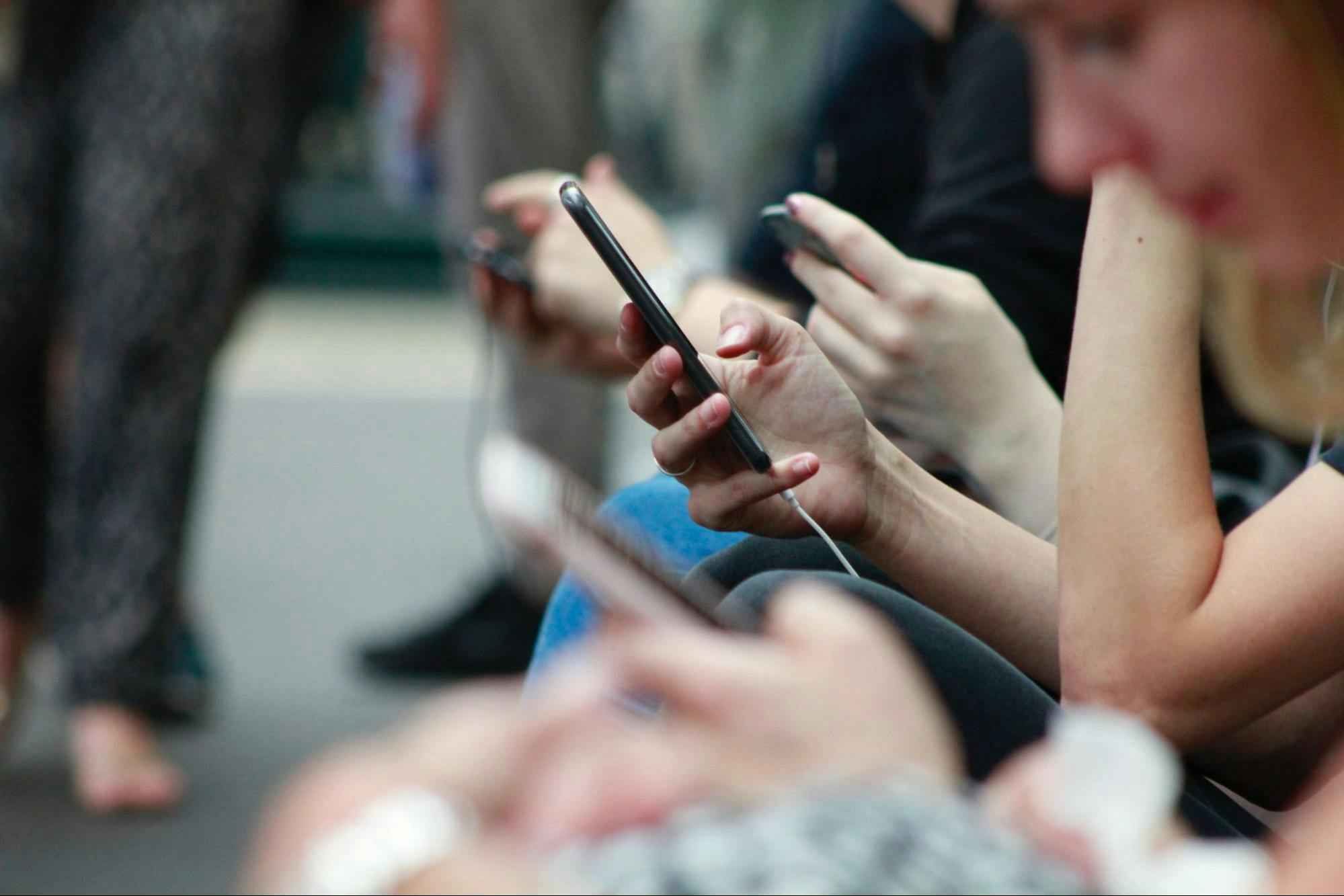 Without further ado, here are the areas we see some of the most successful small businesses nail first before they move onto bigger marketing and sales efforts:
1. Invest in their online presence. The most successful small businesses know this doesn't just mean create a website, but investing in social, business page profiles, like Google or Yelp (depending on your business) and actively responding to customer comments, reviews, and messages, no matter where they come in from.
Some of the most frustrating experiences for potential customers are when they find your business information online, show up at your store, and the store is closed because no one bother to update the information.
2. Get back to people quickly, no matter where they reach out. Another trait we see in some of the most successful small businesses is how quickly they respond to potential customers. Whether it's information they need to make a purchase decision, or a public comment about their business, they don't wait long to make sure that person is acknowledged.
While this may seem daunting, there are tools out there to help you do this. For example, Instagram allows you to prompt users with common questions and write responses that automatically send. You can also set your Facebook and Instagram accounts to let potential customers know the two places are not monitored by the team.
As for your primary means of communication, phone and email, for email you can set up auto-responders during busy hours so that if a customers reaches out, it lets them know to expect a wait. There are also more modern phone based tools, like Tellhop, that let you send automated text message follow ups for missed calls, and even configure interactive text based menus that get your potential customers to information faster.
3. Focus on 'right now' customers. While making sure you're responding to customers who are reaching out via email, phone, and online in a timely manner (something automation can help with!), the best business know that the most important customers are the ones right in front of you. Not only are they more likely to actually make a purchase, but this first customer experience will shape their experience and the more you can give them a great experience, the higher the odds that they'll come back, and potentially even grow your business for you through word-of-mouth, the holy grail for all businesses.
One tip for making sure you and your staff are available for the customer during peak hours, set your phone up to only receive voicemail and text so your automation can take over for you. This leaves both the customer on the phone less frustrated (as they often have to wait through ringing and then be put on hold), and the ones in your store, waiting to be helped. If your business phone system can't do that today, consider moving to tellhop, or another more modernized phone system. A handful, including Tellhop, are actually less expensive than traditional phones, in Tellhop's case, much cheaper.
4. Empowered and educated staff. Especially as your business grows, you cannot be in all places at once, answering all questions and responding to all comments. The most successful business owners know this, and invest in making sure they get their staff the right tools and training to communicate effectively with potential and existing customers alike.
When it comes to tools, it is especially important to pick software that allows both the owner and/or manager and the staff to get a full view of customer interactions and communication to assure people are getting responses, or on the flip side, not being overwhelmed by outreach.
For most businesses, this is not too hard in email or on other social platform as the most common model we've seen is that one login and password is often shared by multiple people, and no matter who responded, the thread can be seen. For most phones, that is not the case as there is no shared log of calls, and text messages may be coming from employees personal cell phones. However tools like Tellhop allow multiple people to make and receive calls and texts from a single business number that can be added to cell phones, computers, or tablets, where a shared feed of the call, text, and voicemail logs are all in one place, so no customer gets call more than once, or forgotten.
POS, or point of sale software, is another especially important tool for many small businesses with a staff as that allows them to actually process purchases, see purchase history (in most cases), and check available inventory in the event that the customer cannot find what they're looking for.
The last, but most important investment we see with highly successful businesses is taking the time to really train the staff on what good customer service means for that business. This starts with making sure employees feel taken care of and heard. They are your line to the customers. Not only is their feedback critical, but if they are taking the time to share their thoughts and suggestions, it means they feel responsible for making sure customers are happy and satisfied. If you're hearing suggestions, don't take it personally, see it as a sign that you're successfully developing your employees into owners!
There are obviously many other elements of shared commonality among successful small businesses, like an amazing product or service, store location, owner recognition, and many more that span outside of this article, but these are a few tactics any small business owner, no matter what industry, can deploy to help grow their business in 2023.